11/21/2011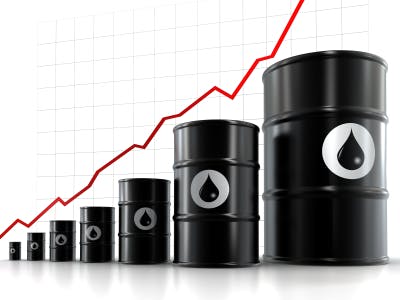 Since feedstock prices are on the rise, the chemical industry is seeking new or more freely available sources as building blocks for chemicals. A feedstock or raw material is the basic material from which a product ismanufactured or made. Why have prices skyrocketed in the past few years? Increasingly volatile oil prices have had a direct effect on raw material costs worldwide. When the price of a barrel of crude oil dramatically increases coupled by supply shortages, it impacts everyone. Gas, crude oil and aromatics are the building blocks for so many chemicals—including polyurethane foam, toluene di-isocyanate (TDI), methyl di-p-phenylene isocyanate (MDI) and polyols. Isocyanates: Uses and Price ProjectionsIsocyanates are a family of highly reactive, low molecular weight chemicals. They are widely used in the manufacture of polyurethane foams, spandex fibers, coatings such as paints and varnishes and thermoplastic elastomers. Isocyanates are increasingly used in the automobile industry, auto-body repair, and building insulation materials. Spray-on polyurethane products containing isocyanates have been developed for a wide range of retail, commercial, and industrial uses to protect cement, wood, fiberglass, steel and aluminum: including protective coatings for truck beds, trailers, boats, foundations, and decks.According to an ICIS news article, U.S. producers have aggressively pushed polyols and isocyanates price hikes and expect further price increases in the future as surging feedstock values continue to squeeze margins. "Feedstock costs have exerted tremendous pressure on margins," a producer said. "No producer is in a position to absorb these costs."Producers nominated price increases of around 8 cents/lb. ($176/ton, €121/ton) previously in an effort to ease squeezed margins, but faced fierce resistance from buyers who said demand was too weak. "With benzene even stronger, suppliers are pushing harder for increases," a buyer said. Producers cited higher feedstock values and energy volatility as drivers for proposed price increases.
Methyl-di-p-phenylene Isocyanate (MDI)
Methyl di-p-phenylene isocyanate (MDI) is consumed mainly in polyurethane foams. Rigid foams, the largest outlet for MDI, are used mostly in construction, refrigeration, packaging and insulation. MDI is also used to make binders, elastomers, adhesives, sealants, coatings and fibers. The largest rigid foam outlet for MDI has been in construction use, consuming about 60% of the MDI used in rigid foams in recent years. Major applications are for board and laminate insulation and foam roofing for both residential and commercial construction. Polyurethane foams are employed as insulation in appliances such as refrigerators, freezers, walk-in coolers, vending machines and water heaters. 

The MDI market is growing, especially in developing economies. The strongest growth has been in China with growth rates up to 15%/year. Much of this demand is being driven by a boom in the automobile and construction sectors. Automotive sales in China surpassed 10 million vehicles in 2009 with sales up by 38% compared to the previous year, according to the China Association of Automobile Manufacturers. The U.S. market had also experienced growth—the U.S. transportation industry accounts for nearly 22% of total consumption of polyurethanes, according to the American Chemistry Council.
Polyurethane- the All-Encompassing Global Material?
Polyurethane is an incredibly resilient, flexible, and durable manufactured material. It can take the place of paint, cotton, rubber, metal, and wood in thousands of applications across all fields. Polyurethane can be hard, like fiberglass, squishy like upholstery foam, protective like varnish, bouncy like rubber wheels, or sticky like glue. Since its invention in the 40s, polyurethane has been used in everything from toys to airplane wings, and continues to be adapted for contemporary technology.Polyurethane is a substance categorized as a polymer based on its chemical structure. Polyurethane products include chemicals, polyurethane foam, insulation materials, surface coatings, car seats, furniture, foam mattresses, under-carpet padding, packaging materials, shoes, laminated fabrics, polyurethane rubber, and adhesives.
Monomer & Oligomer
Price HikesOligomers (often used in ink production) and acrylate and methacrylate monomers have also experienced a price hike in recent years. Price increases ranged from 6 cents to 25 cents per pound. Experts say the price adjustments were necessary due to the continued escalation in the cost of key raw materials. Monomers, oligomers and photo-initiators are used as base materials for ultraviolet- and electron beam (UV/EB)-cure coatings, adhesives, inks, electronics and other applications.
Contact Aal Chem for Wholesale Chemical Products.
Aal Chem is a wholesale chemical distributor that services the paint & coatings, adhesives & sealants, graphic arts, plastics, electronics, construction products, and composites industries. Our suppliers produce a comprehensive selection of high-quality products. Aal Chem is committed to understanding the needs of our customers and providing cost-effective solutions. We can help you with information and quotes on wholesale chemicals. 
Contact Aal Chem today.