3/19/2015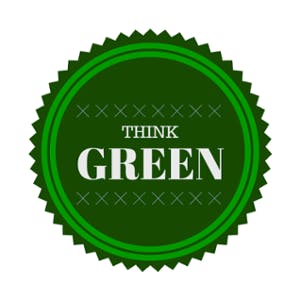 With spring upon us, we've been thinking green. As consumer concerns grow, companies are under increasing pressure to develop environmentally safer and friendlier products. Our customers come to us looking for solutions to be more conscious of the environment without sacrificing the integrity of their products. For instance, a mix of PCBTF (our Oxol-100) along with methyl acetate can create zero VOC paints.
Did you know that some of our suppliers offer non-hap, low VOC, waterborne, as well as other products that are environmentally friendly or considered green?
Ranbar offers a range of alkyd resins that are environmentally friendly products to meet the needs of the paint and coatings industry. They offer specialty resins that possess low cost water reducible technology, high solids VOC compliant resins, custom formulations, and green solvents.
Silok offers waterborne products including leveling agents, marproofing agents, wetting agents, dispersing agents, anti-foaming agents, and other specialty products. 
Accurate Dispersions now offers GEO Shades which are new colors designed to meet VOC regulations and are listed as "low to No VOC".
Chimista specializes in green plasticizers and solvents. These plasticizers are more efficient than phthalates, so you'll end up using less in formulation.
Eternal offers UV Cured monomers and oligomers.
Kukdo offers water borne/ water reducible epoxy resin.
Additional products we offer include:
Iron oxide pigments for water based dispersion
Organic pigments for water based dispersion
Pearlescent pigments
PCBTF
Solvents
Dimethyl carbonate (DMC)
Surfactants for industrial cleaners
Nitrocellulose
FDA approved Fumed Silica
Talc
Mica
TiO2
Silicones
Please let us know if you are interested in learning about what additional green products we may have available.
Topics: Paints and Coatings, Low to No VOC, Environmentally Friendly