7/21/2015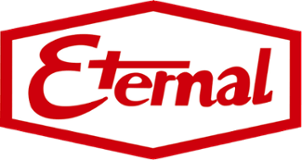 This past year Eternal Materials Co. celebrated its 50thanniversary and was recognized for providing quality chemical products, industry development, and an intentional business model. Eternal Materials is one of the largest manufacturers in the world and specializes in UV curable monomers, oligomers, specialty products and custom formulations. Their materials are applied to many industries including: energy, transportation, inks, graphic arts, wood coatings, construction, furniture, electronics, packaging, printing, medical, and machinery.
Eternal Materials is a Taiwanese company that is based in Asia, but their plants, products, and connections extend worldwide. They have received the very highest industry award attainable in Taiwan for development in the fields of special monomers, dry film photoresist, nanotechnology, and image materials.
Industry Development
Eternal Materials is an innovative company that invests heavily in its Research and Development department. The company believes that the best way to be successful in their industry is through continuous exploration of their products and technology. Utilizing their powerful infrastructure and resources, Eternal Materials concentrates their development in materials such as green energy, biomaterials, flexible electronics, and advanced packaging. These areas are studied to not only succeed in the present, but to also anticipate future global issues and prepare for future markets and industries.
Intentional Business Model
An attribute that sets Eternal Materials apart from many global companies is its intentional and conscientious business model. They are committed to the environment, integrity in their work, and taking care of both their customers and their employees. An important tenet of Eternal Chemicals' business philosophy is a devotion to social responsibility.
Eternal exhibits this through their commitment to creating eco-friendly "green" products while adhering to and developing environmental regulations in their industry to prevent pollution. Eternal's reputation can be seen in their ethical business practices and commitment to their customers. A huge benefit to working with Eternal Materials is their devoted technical support. Despite its size, Eternal is willing to work with all of their customers to find the right product or tweak a chemical formula so that it is just right. All of these attributes have cultivated a prestigious reputation for Eternal Materials that help them retain their current customers and attract new business.
Over the last fifty years, Eternal Materials has changed, expanded, and developed their product line to fit different industry needs. Eternal sets high standards for their materials as the quality of their products is so closely linked with their "solid reputation" business model. Some of Eternal Materials' most commonly used products are:
Specialty Chemicals
-          3D UV printing Material
-          UV Oligomers
-          UV Monomers
-          Silicone Surface Control Additives
-          Friction Modifiers
-          Nano-dispersion Products
-          Optical Silicone and Epoxy Material for LED Packaging
-          Silicone Powder
Please let us know if you have questions about Eternal Materials Co., the products they supply, or how their products can help you. For pricing, literature, or samples, please contact us.
Topics: Graphic Arts, Medical, Construction, Inks, Electronic, Environmentally Friendly, Wood Coatings