10/9/2015
CQV - Pearlescent Pigment Product Line

CQV Co., Ltd., is a Korean based supplier that specializes in the manufacture and development of effect pigment technologies. Formerly  known as Engelhard Korea, part of the Mearl/Engelhard Corporation, CQV was established after the purchase of Engelhard by BASF in 1996 and has been supplying the global effect pigment market  ever since. CQV products were previously distributed through Sun Chemical under their private label, but is now sold under the CQV brand of products. CQV is considered by many multinational companies as a reliable partner that prides itself on state of the art R&D and technical support.
CQV product lines include natural and synthetic mica, borosilicate glass, and platy alumina.

Batch to batch consistency, high luster and brightness, ease of application, chemical stability, and unique colors are hallmarks of the CQV line of products. CQV offers many different product types for industrial, exterior, and cosmetic grade applications.
Pearl pigments are utilized in various applications including high performance coatings such as automotive OEM and exterior architectural coatings. They can also be incorporated into general decorative metal finishes, plastics, inks, flooring, artificial marble, synthetic leather, hobby, and craft products.
Of particular note are the products in the AdamasTM line. This is a series of effect pigments based on platy alumina (Al2O3), that are subsequently coated with various highly refractive metal oxides to create a wide range of intense sparkling colors.  
CQV has their own patented technology allowing for the creation of platelets of uniform thickness, surface smoothness, and narrow particle size distributions, which generate colors of exceptional depth, purity, and sparkle. AdamasTM is available in two particle size ranges: 5-30 micron (K-fraction) and 9-45 micron (S fraction). These come in nine different colors including white, 5 interference, and 3 metallic shades.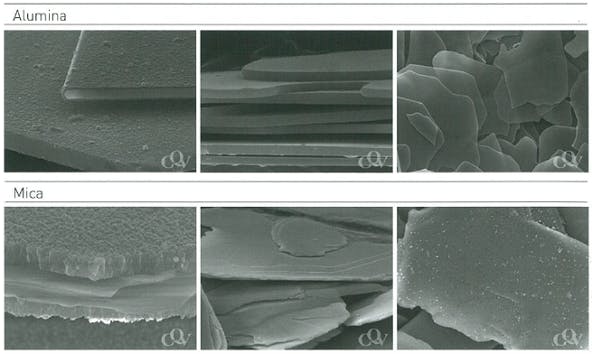 Aal Chem is an exclusive distributor of the CQV line in your geographic territory and can provide you with CQV's quality products at competitive prices and a low MOQ. Please let us know which products are of interest, and we will gladly provide samples, in depth technical information, MSDS's, and pricing.
Both Aal Chem and CQV will have booths at the 2016 American Coatings Show in Indianapolis, IN on April 12-14. For more information on the American Coatings Show please contact us and be sure to stop by our booth in April!
Topics: Automotive, Flooring, Inks, Paints and Coatings, Cosmetics, Plastics
01/03/2016, 14:42:01
ood day 
my dear 
we are one of paints co. in egypt 
we are interested with velvet paints 
we have many items of pearles from different suppliers 
we are carried out many tests on this items of pearles for production velvet paints but my results is less than results of competitors despite of we have pearles with finnes from 5-80 mu but my results unsatusfy 
please do you have items of pearles can use velvet paints product 
please send to me data sheets and guide formulation and price for half ton 
please reply 
thank you
Reply to samir dacrory
Aal Chem
01/03/2016, 16:48:05
Thank you for your interest in pearlescent pigments. Unfortunately we only supply within North America. But we have passed along your information to CQV so that they may get in touch with you.