3/15/2016
Paints & Coatings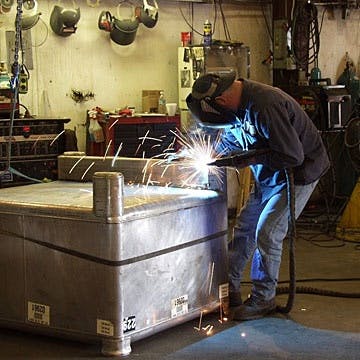 Aal Chem is now partnering with American Machining Inc. to act as their company's sales team for all products and services.
American Machining, Inc. (AMI) began in 1979 and has been providing manufacturing services to the chemical industry for 37 years. AMI's years of experience have made them a reliable and innovative name in the container, agitator, and valve industry. American Machining, Inc. can manufacture custom designs within any of these areas and also provides container and machinery repairs, parts, cleaning, and inspections.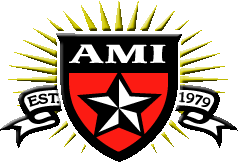 One of AMI's strongest areas of expertise is Intermediate Bulk Containers (IBC). They build all of their containers with carbon steel and stainless steel and meet or exceed all industry requirements. American Machining Inc. can provide standard dimensioned IBCs, or customize a container to meet specific customer needs. They also provide process tanks and IBC accessories such as heating coils, jackets, fill tubes, level gauges and more. AMI is the largest supplier of replacement IBC replacement parts and both standardized and custom process fittings. The company has the largest certified IBC repair facility along with an automated cleaning facility. All of AMI's intermediate bulk containers are UN31A certified.
American Machining Inc.'s other focus is agitating systems for liquid product and powder mixing. AMI has been recognized for their innovation in this area after their patented agitation system called Cam Seal ®, which became an industry standard. In addition, American Machining, Inc. was the first company to develop mixer cover assemblies for IBC totes that conformed to D.O.T. standards in the industry. They consistently provide strong engineering technical support for existing and custom agitators, and are able to design systems from 30 gallons to 1,000 gallons for any agitating product.
American Machining, Inc. recently made industry news by saving a Big Three American automobile company millions of dollars. AMI's President, George Stolzenfeld, was touring and reviewing the company's equipment at the automobile conformal coat mixing facility and noticed that all of their tanks had agitator units running in the wrong direction. This resulted in improper mixing that was causing production problems for finish coatings on automobiles.  George was able to provide the information to correct the problem and was awarded a contract to meet future mixing needs for the large automobile company. 
American Machining Inc. is a trusted manufacturer for chemical containers and agitators. They bring 
years of expertise that allow them to meet standard or custom requests from their customers. AMI has been recognized for its innovation, quality services, and expansive industry knowledge. If you want to learn more about American Machining, Inc. and how they can help you, please contact us.