7/14/2020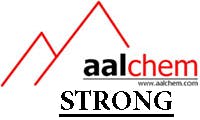 The first half of 2020 was not anything that we could have predicted, nor planned for within a business perspective. With something new and unforeseen happening every month, and then having the largest global pandemic that we have seen in modern times. Nothing short of a roller coaster ride where we seemed to be stuck upside down. However, it is now the third quarter, and we at Aalchem have never been more determined to continue what we do best: provide quality chemicals for a competitive price, without the headache.
We want to reach out with a brief, but strong reminder that Aalchem has held firm during these uncertain times. Our employees, while being as safe as possible, have worked tirelessly to make sure we can deliver on everything our customers need. We are holding true to keeping the supply chain strong; with our newly completed warehouse in Ringwood, IL, we now have the capacity and availability to provide so much more than we ever have.
With everything happening and times being a hopeful uncertainty, stand firm with Aalchem as we steadfastly navigate in this storm. Together, we will see much, much better things to come in the rest of 2020.
Contact us for any questions, concerns, or inquiries at: insidesales@aalchem.com