4/11/2013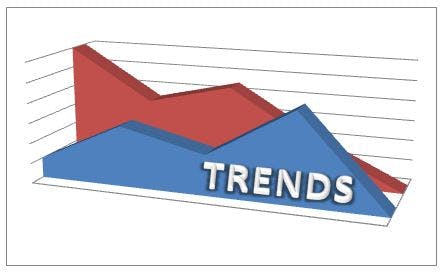 What is your first reaction when you hear the terms "chemicals" or "raw materials?" It seems common to hear in discussions words such as "environmental concerns," "toxic," or "harmful," which tag chemicals or raw materials in a negative light. What the average person may not understand is that chemicals surround us and touch us throughout every part of our day – from putting on your rubber-soled shoes, driving your car to work, or opening a can of soup for lunch. Yes, imported raw materials make up your shoe soles, car paint coating, and the lining of your metal soup can. Indeed, chemicals go into everything and anything we use on a daily basis; the industry's possibilities are endless.  
Because chemicals are used in every aspect of our daily routine, they are known as commodities. A commodity is defined as "a class of goods for which there is a demand, but which is supplied without qualitative differentiation across a market" (Wiki). The chemical industry is not only lucrative, but goes hand in hand with our economy. Suppliers enjoy high demands from manufacturers, which turn into high revenues from end or finished products sold in many industries (including paint and coatings, plastics, adhesives, sealants, composites, construction and graphics arts, to name a few).  
Although we feel the chemical market will stick around for a while, it does not mean that this industry will stay or has stayed consistent throughout the years. Tracking market trends is critical and becomes a proactive move when building strategy. It helps to predict where market pricing is heading and what the availability of material might look like in the approaching quarters. As the middle man, distribution companies must incorporate market trends into their forecast for stocking inventory and building confidence with their customers. 
Aal Chem keeps a close watch on market trends to not only strengthen our strategic plan, but to keep our customers informed of upcoming raw material shortages, price spikes, or other impending issues. In 2012, materials such as epoxy resins and TiO2 had some volatility while other products like coating additives remained steady. Increased trends, including environmental/green initiatives, regulations, and other legislative acts have also influenced manufacturing industries to pay more attention to environmental-friendly materials, causing slight shifts for industries. With 2012 under our belts, we will continue to keep a close watch on our commonly served industries (paints and coatings, automotive refinish, inks, plastics, adhesives, etc.) and the product lines that our customers depend on including epoxy resins, UV/EB curable products, and low VOC materials such as our PCBTF material. 
Epoxy resins

Epoxy resin is essential to numerous manufacturing industries. Common commodities include Aal Chem's YD-128 (liquid form) and KD-242G (solid form). Supply of epoxy resin and demand for the raw materials that go into these chemicals are two factors that swing the upward and downward market prices for these products.
Many manufacturing industries throughout the world are booming. During this time, chemical manufacturers of epoxy resin have easily fulfilled demands because they have maintained large capacities for production. Suppliers have exported to countries like the U.S., in turn flooding domestic suppliers with competition, which drives down prices.  More recent, epoxy resin suppliers have been seeking new opportunities and are steadily moving into Europe where there is less competition.  Consequently, their entrance into the European market has driven market pricing up in the United States.
Demand of primary raw materials, epichlorohydrin (ECH) and bisphenol A (BPA), which go into epoxies directly influence prices. According to ICIS Chemical Business, in 2013,"epichlorohydrin will probably remain stable while costs for bisphenol A are expected to go up" (ICIS). However, as is always the case for economic demand, any shortage of these raw materials will quickly drive up prices. 
Currently, manufacturing in the U.S. is considered stable. With Aal Chem's headquarters located in Michigan, we experience the up's and down's of the automotive and construction industries but notice they are bouncing back. With spring approaching, demand for architectural paint and construction is ahead, which is when we typically see increased sales due to the seasonality of these markets. Seasonal and economic trends will always have an effect on manufacturing industries, bearing weight to product availabilities and increased competition for the best prices. 
UV/EB curable products

One trend we have noticed is the increase of demand in the UV/EB curable market; it is now one of the fastest growing in the coatings industry. UV products use ultra-violate light and EB utilizes electron beams for near instantaneous drying, leading to a notable increase in the output of productivity. Common UV/EB products include monomers (TMPTA, TPGDA, HDODA), oligomers (urethane, polyester, epoxy, acrylic, water-based), and photo-initiators (TPO, BDK, 184, 1173). Numerous applications for UV/EB curable products include coatings, inks, adhesives, and printing plates, to name a few.  
UV/EB curable products have two qualities spurring promotion. One selling point is that they address environmental concerns and growing regulations because they result in zero emissions. Aal Chem offers toluene-free products that are approved for use in California, which is regulated by Proposition 65. Proposition 65 is important to citizens as it addresses social concerns of exposure to toxic chemicals. The second feature is that curing is rapid: it can take a few seconds to a few minutes, making it suitable to applications that need fast turnaround times.  
Currently, there is an ample supply of UV/EB curable products. Many chemical manufacturers (domestic and international) wanted to take advantage of increased demand and expanded their facilities' capacity and production lines. As a result, we have an overabundance of supply which directly affected the reason for steady pricing in 2012.  As for 2013, we expect supply and demand to remain balanced with prices continuing to be stable.     
VOCs

Another trend seen in the industry is the increasing use of low to no volatile organic compounds (VOCs), which goes hand in hand with adopting other "greener," environmentally-friendly initiatives. According to EPA's website (the United States Environmental Protection Agency), "[VOCs] are organic chemical compounds whose composition makes it possible for them to evaporate under normal indoor atmospheric conditions of temperature and pressure. VOCs include a variety of chemicals, some of which may have short- and long-term adverse health effects. VOCs are emitted by a wide array of products, examples include: paints and lacquers, paint strippers, building materials and furnishings, office equipment, graphics and craft materials including glues and adhesives." With manufacturers constantly creating materials with high VOC contents, they are putting themselves at risk for health issues later in life. 
Health concerns are not the only issue here; manufacturers are focusing more on applying low VOCs products due to environmental concerns and increasingly stringent, costly regulations. The use of these products results in fewer emissions into the environment as well as lowering your employee's risk for potential short or long-term health effects.  
Manufacturers rely on distributors to pay attention to market trends. Distributors have great incentive to follow the market closely to acquire the best competitive edge for product availability and cost savings to their customers. It is also important for distributors to be proactive when watching the market; it is our job to forecast what's new and improved or to find replacement products when material is discontinued due to new regulations. 
Bearing this in mind, Aal Chem strives to understand our customer's needs and to be proactive to match those with quality products. Some greener alternatives with low to no VOCs available include Aal Chem's Oxol 100 (PCBTF), polybutene, paints and coatings additives, and more.  One notable product is Aal Chem's Oxol 100. In our recent blog post (read more here: PCBTF, Oxol 100 in Demand - What's the Big Deal?) we explain how VOC reduction isn't just important, it is critical. PCBTF is not only growing in popularity due to its widespread uses in several applications, but because it is noted as a VOC exempt solvent (exempt from the EPA's Clean Air Act Regulation) and a "green" alternative to many solvents on the market. That's impressive enough, but more important, use of this product is progress for any coating company working to reduce their VOC's.    
If you're curious about the trends involved with commodity products used in the paint and coatings, plastics, adhesives, and sealants industries, or if the "greener" initiatives and regulations that manufacturers are facing interests you, Aal Chem makes the efforts to watch these trends and proactively analyze them.
What do you think? 

What trends have you noticed in your manufacturing industry? Do you have a prediction for the rest of 2013? We'd love to hear your opinion – leave us a comment, or hop on our Aal Chem Facebook Page.
For more information on current trends seen in the market or more information on our products and suppliers please contact us.